25th January, 2014
Bharat Mata Mandir has entered into the "Unique World Records"
Record Details has been entered in Registrar of the Records as follow:
Arvind Kumar Gupta (born 28th April, 1954) from Delhi, India has founded Bharat Mata Mandir – Delhi. It has the largest collection of photographs with brief description of 272 freedom fighters and martyrs of India, along with important freedom events, from 1610 – 1947. This unique photo gallery museum, established in 2009, is situated at Plot no. E-190, Dilshad Garden, Delhi.
---
15th August
The Independence Day was celebrated by hoisting the national flag and singing of national anthem. A pledge was taken by all present to do whatever possible by oneself to protect the freedom of our beloved country. Sweets were distributed on this occasion.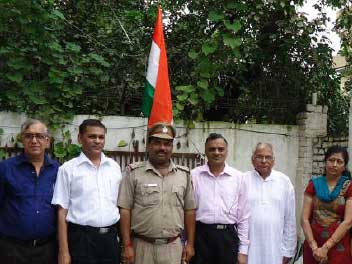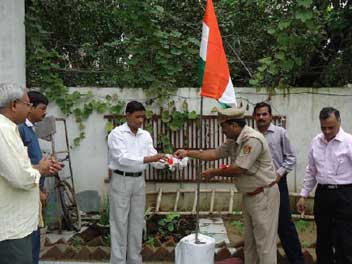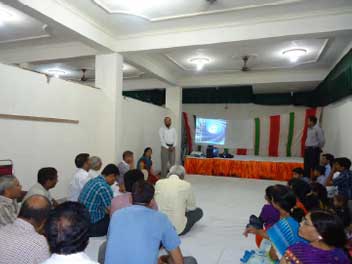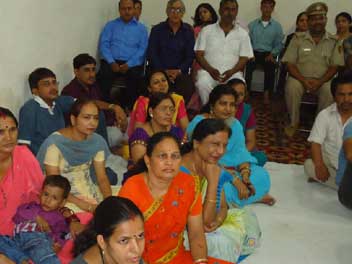 ---
22nd June, 2013 :
The Trust has donated Rs. 11,000.00 to Prime Minister's National Relief Fund to provide relief in recent flood and unprecedented devastation of life and property in Uttarakhand.
The trust has also made an appeal on its Facebook page which is viewed by thousands of facebook users, as under-
Every one of us cannot go personally to help the people but all of us can donate generously. Please contribute by sending a cheque or draft in favour of
"Prime Minister's National Relief Fund"
and post it to the Prime Minister's Office, South Block, New Delhi-110011
"God bless us all"
Jai Maa Bharti-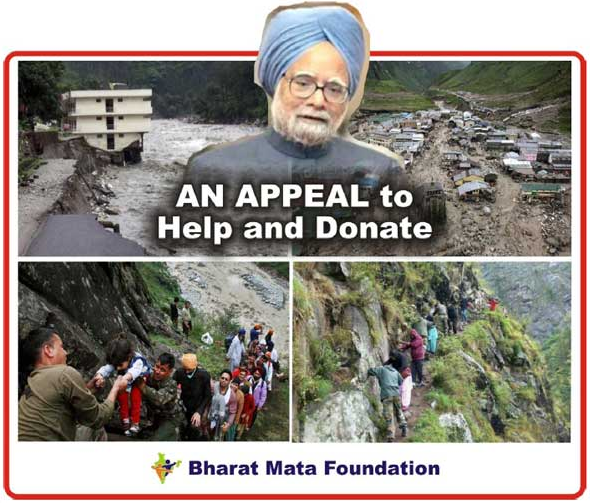 ---
6th June, 2013 :
It is decided to take up the activities and to maintain the museum called Bharat Mata Mandir at Dilshad Garden, Delhi, to benefit the society by spreading moral values and patriotism through inspirational stories and events of the freedom struggle. It has a beautiful collection of more than 250 digital quality framed photographs, with their description, and contribution to the freedom of India. We plan to increase this collection to more than 500 in the coming year.
This Mandir is dedicated to Bharat Mata, its unity, integrity, values and rich heritage, without any barriers of caste, creed, race, language, area or states and to spread nationality inspired and inculcated by the freedom fighters and martyrs of our beloved country.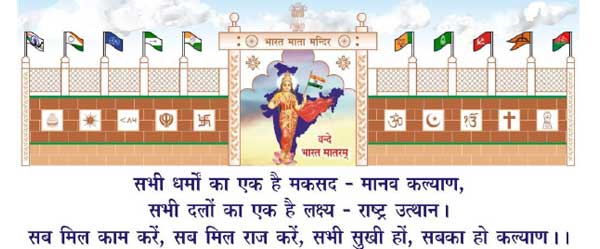 ---
14th May, 2013 : Bharat Mata Mandir creates a record
India book of records is a collection of national records in the field which mostly is not included in an organized field. Bharat Mata Mandir became an "India book of Records" holder, the certificate in this regard was issued on 3rd May, 2013.
The India Book of Records has recognized that BHARAT MATA MANDIR, the first of its kind in India, is designed as a museum, library & photo gallery of Indian Freedom Fighters. It is the only place in India where one can find a beautiful collection of photographs of freedom fighters, important freedom struggle events along with description of martyrs who sacrificed their lives for the liberation of their motherland.
---
---
6th May, 2013 : Bharat Bhawna Diwas
Bharat Bhawna Diwas was celebrated in Bharat Mata Mandir, Dilshad Garden, Delhi which was attended and appreciated by many imminent personalities including Dr. Sehgal, Mr. Vijesh Gupta, CA Adish Jain, Md. Yaseen, Sh. Gulshan Jagga etc.
---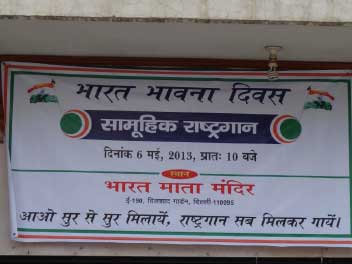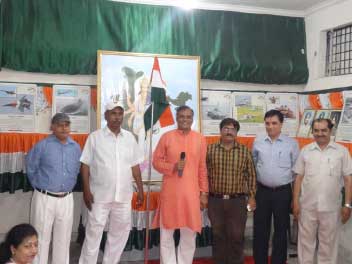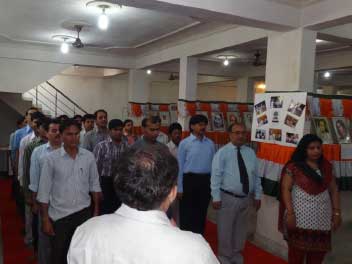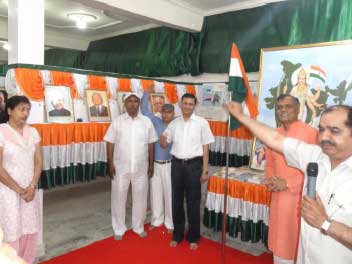 ---
13th April, 2013
A Website www.drugsideeffects.in is formally launched today on 13th April, 2013 by Sh. Ashok Richharia, National President, Bundelkhand Vikas Parishad in the executive body meeting of the parishad held at Bharat Mata Mandir, Dilshad Garden, Delhi.
This website will compile a database on Adverse Drug Reactions (side effects of medicines). This will help the researchers and regulators to prevent the society from adverse reactions of drugs.
The main idea behind launching of this site, "drugsideeffects.in" is that "medicines are of course, lifesaving but, they may be life threatening as well". Therefore, pharmaco-vigilance has come up as an important tool to monitor adverse drug reactions and to prevent / warn the society from the side effects of medicines.
The website has been so simply designed so that, medical practitioners, pharmacists, other healthcare professionals and even patient himself can upload and share their experiences about the suspected adverse effect of a drug on this site."
Many esteem dignitaries have welcomed this initiative and have sent their good wishes / messages. An effective advertising campaign is also being planned, so that more and more people & professionals may share their experiences.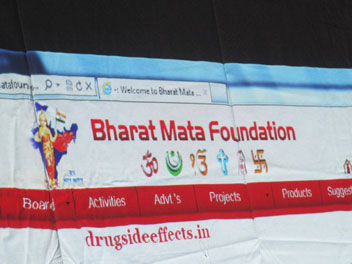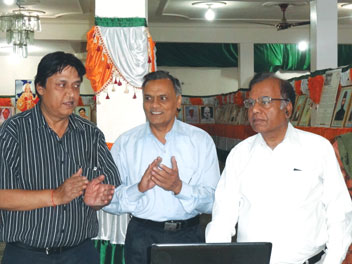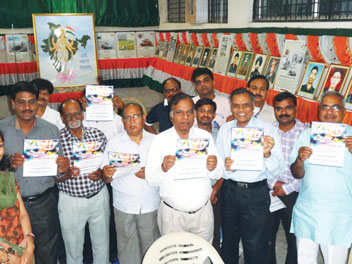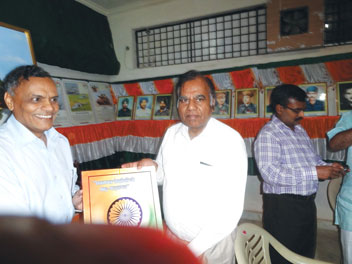 ---
22nd March, 2013
Facebook Account : www.facebook.com/bharatmatafoundation
Activities on Facebook is started with a view to spread awareness about the martyrs and freedom fighters who contributed to the freedom of our beloved country. To accomplish this job on day-to-day basis, Sh. B. Datwani has volunteered himself and started doing so with the active support of Sh. Mukesh Kumar, an expert graphic designer.

The activities can be viewed at our facebook account on a regular basis.
---
24th February, 2013 :
The trust participated in the "Health Mela", organized by Bharat Vikas Parishad, in the premises of Vivekanand Saraswati Vidya Mandir, Sahibabd.  We have organized a stall and displayed our objects and spread the message of Bharat Mata Foundation.
Sh. Arvind Kumar Gupta, the founder trustee shared the stage as chief guest, with Sh. Telu Ram Kamboj (Mayor of Ghaziabad), Dr. Vinay Agarwal (CMD, Pushpanjali Crosslay Hospital) and other dignitaries.  He briefed the objects of the trust and motivated people for organ donation and to fill the feedback form on drug side effects.
To the utter surprise, 8 commitments have been received for Organ Donation and 3 suspected ADR (Adverse Drug Reaction) feedback forms were filled.
The organisers thank the participants and the society.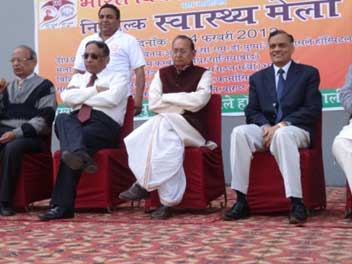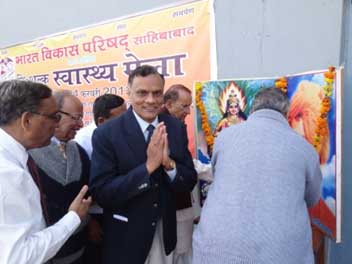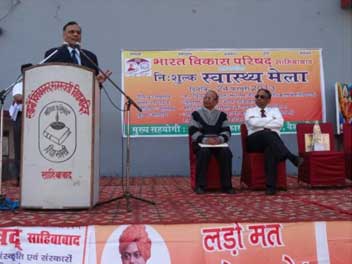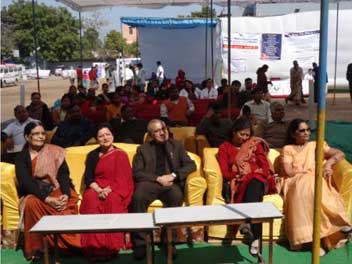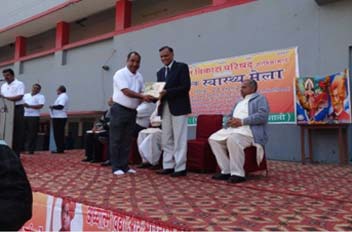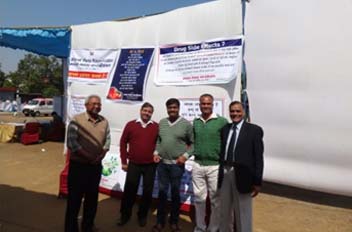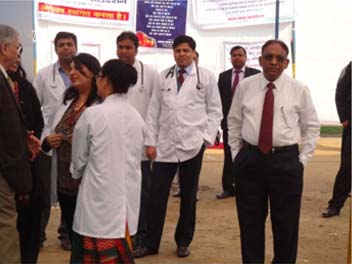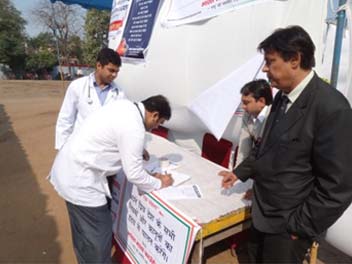 ---
14th February, 2013:
It is decided to launch a project to collect the data on drug side effects that will help the researchers and regulators to work out for safe use of the medicines. This will be a unique kind of project to benefit the Humanity, at large. This will need scientifically planned, consistent and voluminous efforts.
For this purpose a domain name,   www.drugsideffects.in   has been purchased to develop a website.
---
30th  January, 2013:
The Trust (Foundation) is dully registered today.
Following Domain names have been registered to design a website for the trust.