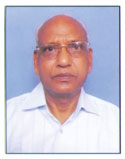 Mr. Urmila Charan Gupt
Mr. Urmila Charan Gupt is renowned social worker, educationist and writer. We call him "Kakkji". He is the only great son of Rashtra Kavi Dr. Maithili Sharan Gupt, Member of Parliament (Rajya Sabha) during Pt. Jawahar Lal Nehru regimen. "Bharat Bharti" of Dr. Maithili Sharan Gupt has inspired millions of countryman to sacrifice their lives for the country.
"Kakaji" was involved in active politics for many years, now doing social and educational reforms while living in Chirgaon district Jhansi in U.P.
Mr. A.K. Gupta
Mr. A.K. Gupta (Arvind Kumar Gupta) is a Pharmacy Graduate of 1976 batch from University of Sagar, MP, Born in 1954, he hails from a Gahoi Vaish family closely related to Rashtra Kavi Dr. Maithili Sharan Gupt of Chirgaon District, Jhansi (UP). His father Late Sh. S.L. Biswari was a renowned Ayurvedic Physician.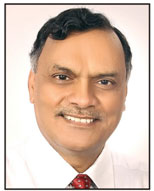 He has more than 35 years of rich experience of manufacturing, sales and distribution of drugs and pharmaceuticals by serving various reputed national and multi-national companies. While running his own unit, he has been conferred several prestigious National & International Awards for Quality, Productivity, Innovation and Fair Business Practices, of which it is worth mentioning here that on 30th August 2008, Hon'ble Prime Minister Dr. Manmohan Singh gave him the most prestigious "National Award-2007" which was conferred by the Ministry of MSME, Govt. of India for outstanding quality in Drugs & Pharmaceutical category. This was first time a Pharmacy Graduate got such a prestigious award.
Apart from his business, Mr. Gupta participates in various social and welfare activities, he runs an NGO "Janhit Prahari" through which he is promoting public interest issues with the Govt.
Mr. Gupta has established a museum of Freedom Fighters in the name of "Bharat Mata Mandir" in Dilshad Garden, Delhi. It can also be viewed at www.bharatmatamandir.in
Mr. Gupta demonstrates and promotes sports to keep mind & body fit and happy. He successfully participated in Delhi Half Marathon-2009, a 21km. long race, at the age of 56.
After donating blood number of time, Mr. Gupta has now pledged to donate all his organs and body tissues (Cadaver Organ Donation) to save-life of some-one, waiting for organ transplant.
Mr. Gupta is a philanthropist and patriot apart from techno-entrepreneur. He is the founder trustee of "Bharat Mata Foundation". He pledged to serve the nation by doing his best to fulfill the objects of the organization.

Dr. Prashant Gupta
Dr. Prashant Gupta, MBA and Ph D in Finance, served as Dean, School of Management at Gautam Buddha University, Greater Noida.
His 16 years of experience is a blend of industry and academics. Dr. Prashant Gupta has been actively involved in institution building being the founder faculty member at Jaipuria Institute of Management, Vasundhra, Ghaziabad and Noida. Dr Gupta is also in the Advisory Board of Consumate Technologies.
Dr. Prashant Gupta is a trainer, motivator and management consultant. He organized and conducted many in-house M.D.Ps./E.D.P.s. He has done many consulting assignments for both Private and Government organizations, including on CPSE performance.
He has presented many papers in refereed International and National conferences in India and abroad and many International and National research publications to his credit. Dr. Prashant Gupta has been Visiting Faculty and Guest Faculty in many B-schools.
Currently Dr. Prashant Gupta is working as Associate Professor in International Management Institute, New Delhi. He is also a member of Centre for Corporate Governance and Social Responsibility at IMI, Delhi.
Mrs. Sarita Gupta
Mrs. Sarita Gupta is a woman entrepreneur and journalist. She has more than 15 years of experience in publishing a monthly journal for medical profession. She is chief editor of "Global Medical News".
Mrs. Gupta is actively involved in promoting the cause of Bharat Mata Foundation and its welfare activities.`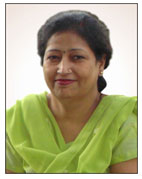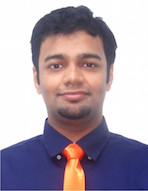 Mr. Arjun Gupta
Mr. Arjun Gupta – a CA by qualification, is a writer from childhood. He wrote a book "Hey! I am your body" when he was just in 5 th standard and another book "Contributors to the Freedom of India" was a collection of portraits of 150 freedom contributors to memorise 150th anniversary of freedom struggle on 15th August 2007 in his 12th standard.
To pay tribute to them, he has hosted and maintaining a website www.bharatmatamandir.in and is actively participating in various activities and further planning of Bharat Mata Foundation.